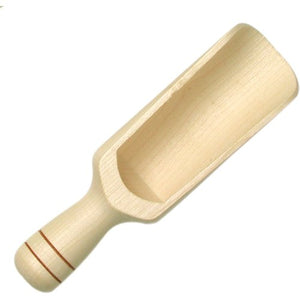 Gluckskafer
Gluckskafer Wood Scoop
Regular price
$5.00
$0.00
Wooden Kitchen Scoop made in Germany by Gluckskafer. European-sourced wood. Scoop measures approximate length 14 cm.
Theres always something to do at home. The kitchen is the place for baking, cooking, eating, drinking, and cleaning up. What could be more fun then to do exactly what mommy is doing while using all your own cooking and baking utensils from the Gluckskafer childrens housekeeping sets.
WARNING: ADULT SUPERVISION IS REQUIRED
Size 14cm Length.
Made in Germany
---
More from this collection