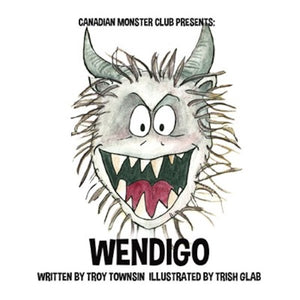 Ecobooks4kids
Wendigo
Regular price
$10.00
$0.00
Wendigo is a hockey obsessed monster. He wants nothing more than to start his own hockey team, but he keeps frightening away all the other players with his smile.
The Canadian Monster Club series is a collection of short and beautifully illustrated stories that are all based around characters from Canadian mythology and/ or on actual historical sightings. Each fun-filled story contain short, repetitive singing parts that children can join in on as well as a look-and-find that becomes part of the action.
Each book contains a historical account of each monster. Partial proceeds from the sale of these books has been donated to the First Nations Family and Caring Society.
---
More from this collection