Wishlist 1: BBRRrr it's cold outside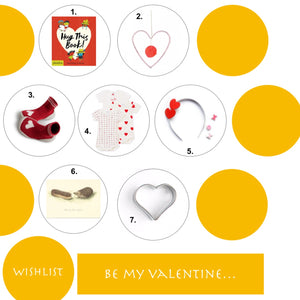 For now, I seem to only have time for one blog post/wishlist every two weeks so I thought I would do something around Valentine's Day. I don't really celebrate the day (although it is the half year mark for my anniversary - 11.5 years February 14!!) but I always do something special for my kiddos. Whatever you're up to and whether you celebrate or not, I'm sure you'll fall in love with this wishlist.    1. Hugg This Book is one of my kiddo's favourite. We got it as a gift and it gets read a lot. Maybe, you will add it to...
---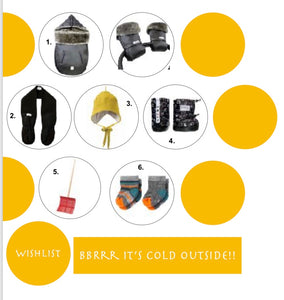 Instead of having a long and boring blog (I'm not sure I would have the skills or the time for that anyway), I thought I'd try to do something simpler. Might goal is to to try to post more regularly in the form of a wishlist. Starting with my favourite items to keep your kiddos warm seemed like a logical choice as the temperature are going (way) down this weekend. So here it is... 1. You shouldn't stay inside just because it's cold outside. Keep your kiddos bundle with the . Stroll in style and keep your kiddo and hands warm with the 7 A.M. Enfant LambPOD and 7...